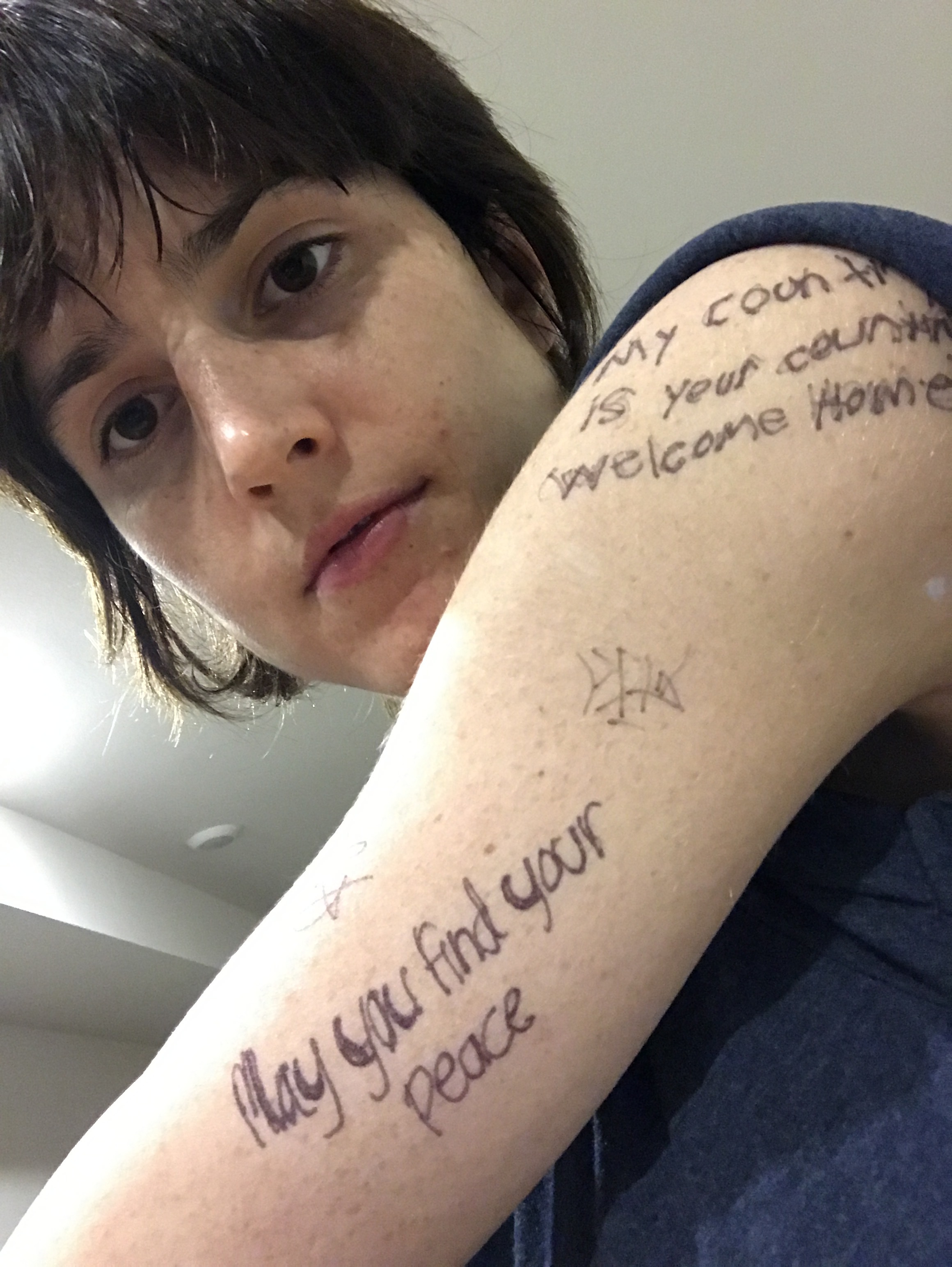 I'm offering my body this week as a surface for you to write on. Write something you want to say to someone who has lost their home ('a refugee'). For every open hour of this show my skin is available to you. At the end of the exhibition I will choose a message to make permanent and will have it tattooed on my body in exactly the place and way that you wrote it. This message, from you in Los Angeles, will be delivered to peoples I meet seeking refuge.
I have been doing volunteer work with refugees since 2012, and have helped develop several projects in America and the Middle East that unite art with aid to refugees. The paint on the desk for this piece is mixed with sand I brought from Za'atari Syrian Refugee Camp in Jordan.
The two messages chosen to be tattooed were in Arabic:
حب(love)
نحن والقمر جيران(We and the moon are neighbors)
Los Angeles Contemporary Exhibitions, 2017.