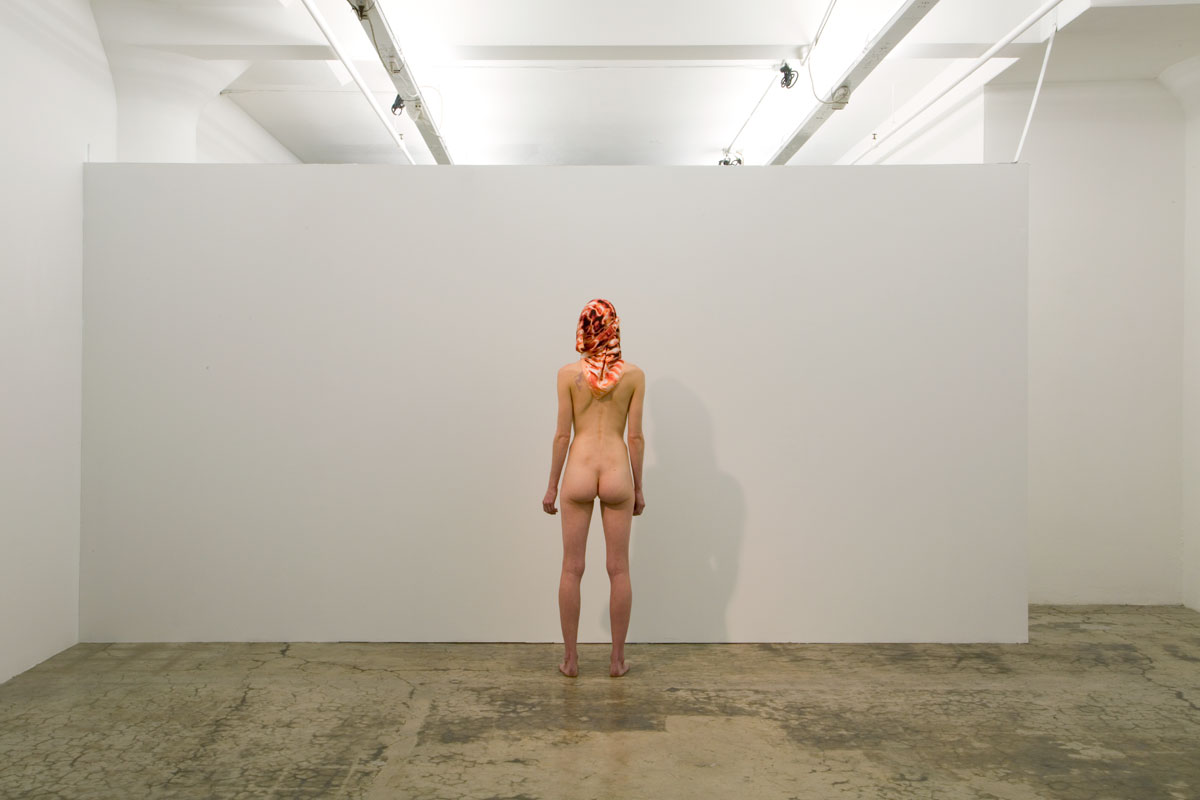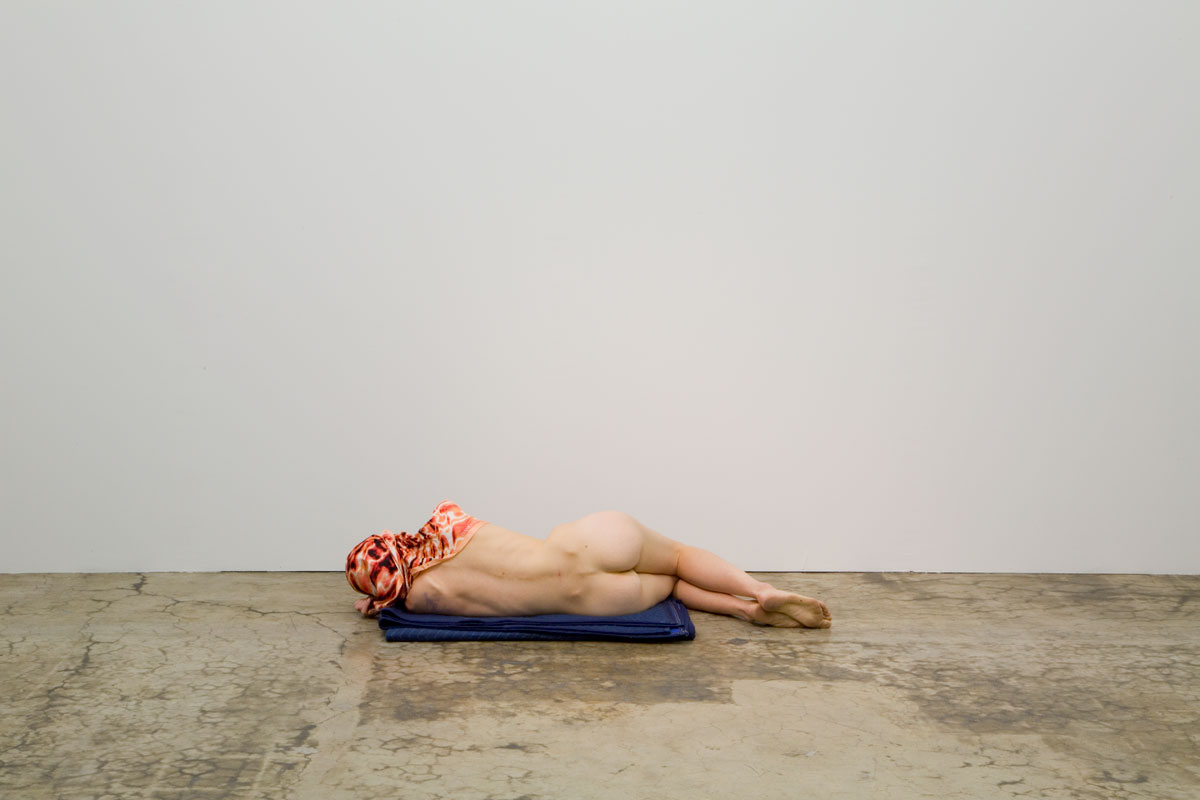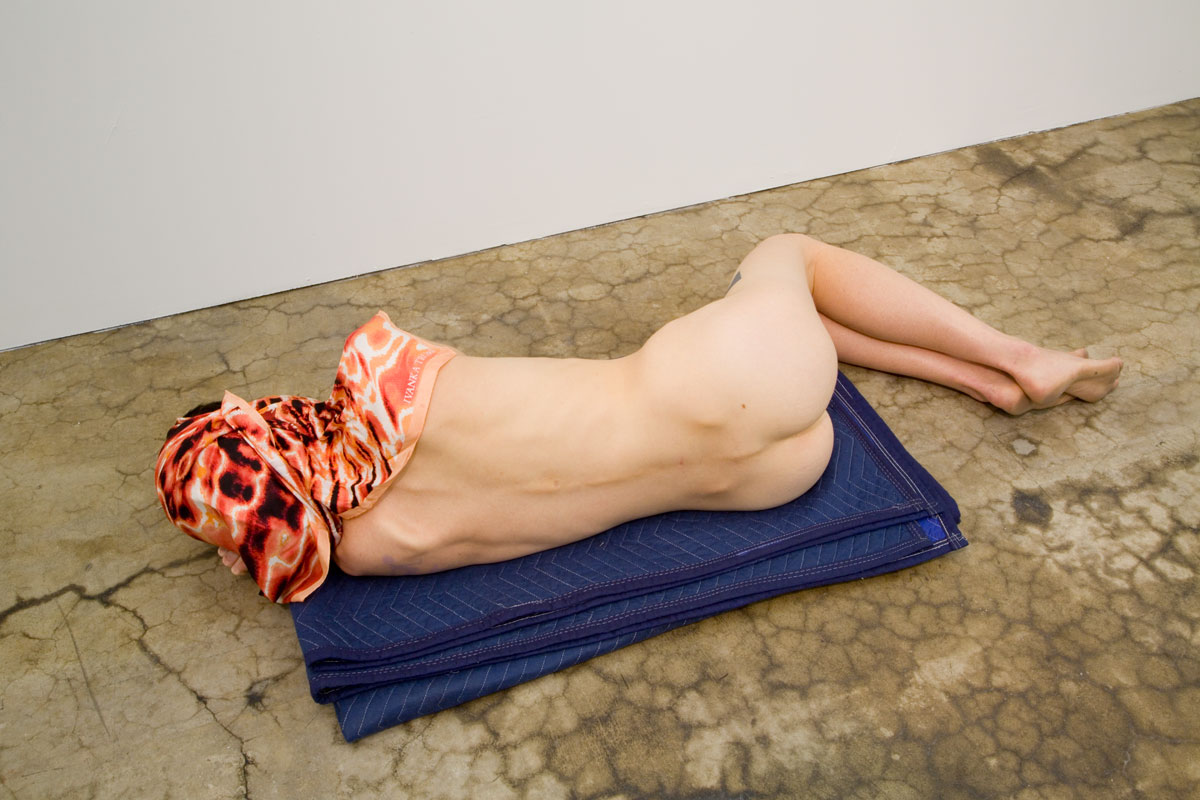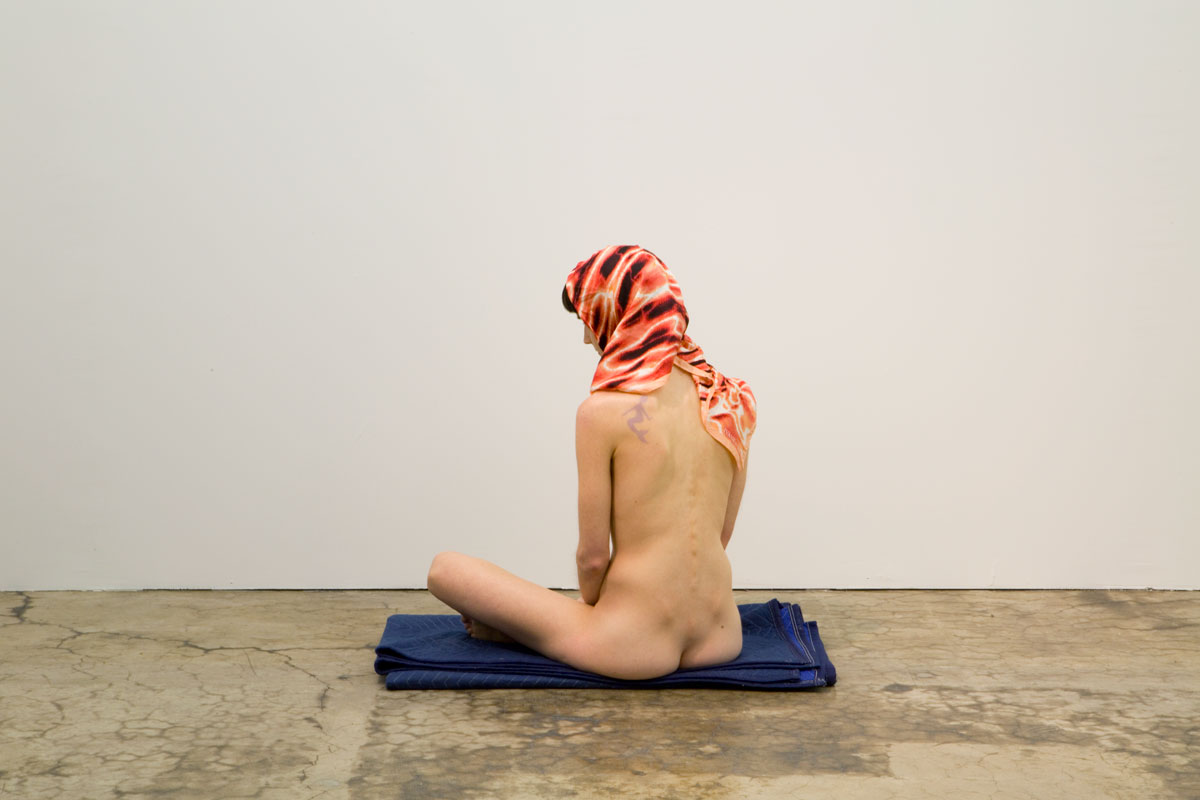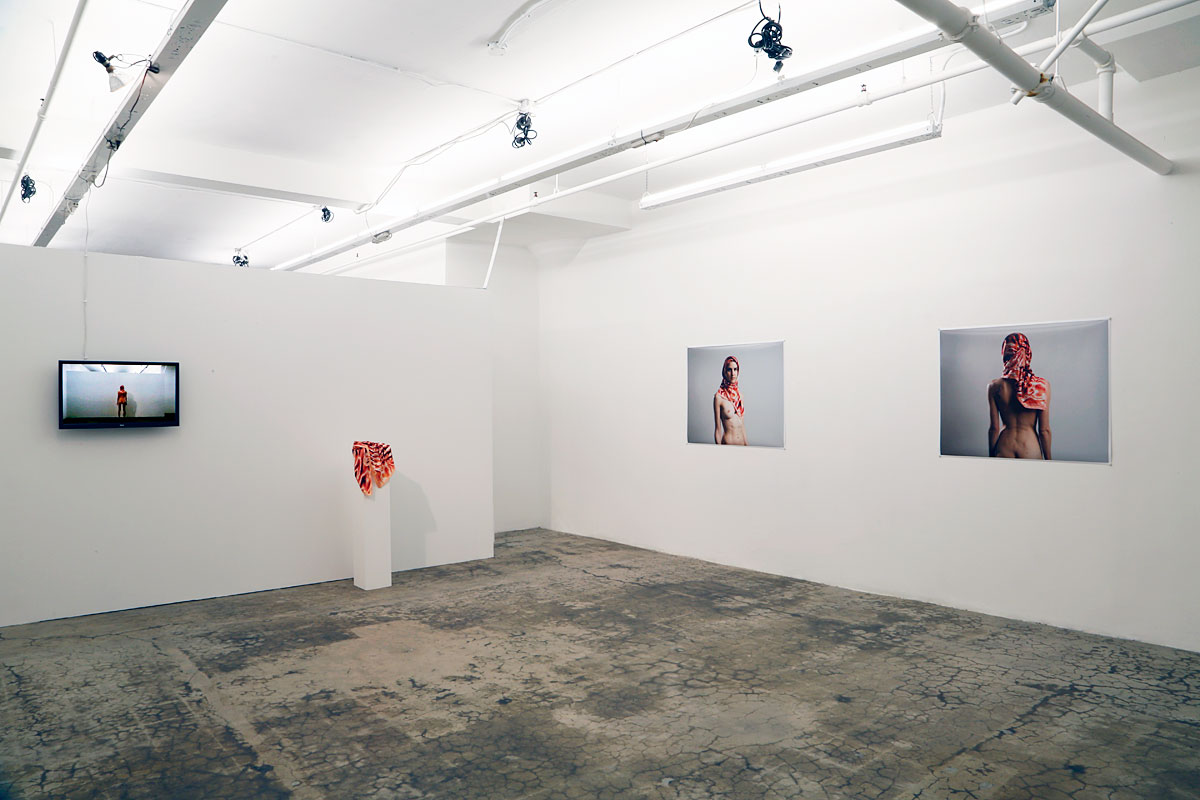 A silk scarf colored with deep ruby explosions. Light, soft and now wrinkled, its border is a boring peach hue. The whole thing looks like a beautiful spill. My mother's accidental acquisition of this garment five years ago brought it into our lives. Forbidden to wear and yet not-quite-trash, what would we do with an Ivanka Trump scarf?
I wanted to model an unreal idea for the purpose of Ivanka Trump's line of clothing. I planned to stand facing the wall for three hours with her scarf wrapped around my hair. Naked, I was determined to own my whiteness, as one with Ivanka and the consumer base she targets. My body would connect extravagant presidential resources with worldwide responsibility to take care of people who have lost everything. What if Ivanka was making scarves for Refugee women? What if she loved them? How would this change everything?
For weeks I practiced standing still, motionless except for my breath. Unbeknownst to my audience I would have a private battle during this performance to withstand dizzying side effects of a hormonal medication I was on. One hour into the performance I felt the nauseating reverberations of the progesterone take hold of my body. Breath through it. The shapes I saw on the wall started pulsating in front of me. In-and-out, deep breaths. The shapes turned black. I fell straight back, knees locked. My head bounced off the concrete floor. In a trance I don't remember, I lay there staring blankly at the ceiling. I tried to stand and resume the piece, unresponsive to anyone. When they saw the blood leaking from my head into the scarf, MP wrapped his arms around my fragile body to carry me off.
When I regained consciousness I decided to continue the performance. I sat in a folding chair facing the fortuitous wall until nausea overcame me again; they moved me to the floor. I lay on a blue moving matt, staring at the wall in stunned, determined submission.
After the performance I was taken to the Emergency Room where I received stitches to my scalp. The next few days were spent in a delirium of head pain, living through the palpable futility of it all. What do actions mean if we can't change the functions of our world? My act of perseverance pales in comparison to the stories that the Refugees I have worked with tell me. They survive because they have to. Dignity and determination are choices I see them make.
Performance of Ivanka Loves Refugees and pursuant exhibition at PØST.
2017